External Sources
R30 Million cash injection to boost the NLSA's Digitisation Project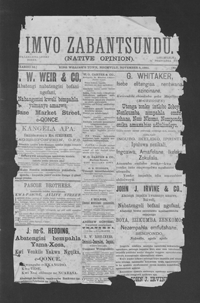 By NLSA Corporate Communication
The National Library of South Africa (NLSA) is a repository of documentary heritage in South Africa.  It is our mandate to preserve our documentary heritage for posterity purposes and provide access thereof.  Now more than ever, it has become imperative to reposition libraries by embracing technological advances in order to facilitate access to digital content.   The COVID-19 pandemic has intensified the NLSA's efforts of ensuring that we continue to provide library services to our users remotely.
The NLSA makes use of platforms including its website, social media platforms, Online Public Access Catalogues (OPACs), e-publications, on-line databases etc. to provide remote access to collections housed in the NLSA.  However, there is a compelling need to extend the NLSA's existing digital library collections to enhance access, research and learning. 
It is against this backdrop that the NLSA submitted a grant proposal for financial assistance from the President's Employment Stimulus Package.  The NLSA's proposal, which was accepted, is to create short term employment opportunities through an ambitious digitisation project. The R30 million cash injection will enable the NLSA to undertake a digitisation project commencing in November 2020 to digitise a portion of the NLSA's collections. Rare and special collections such as the Bleek Collection, consisting of material from the Khoi and San people and the Black Press Collection, black owned and controlled printed media during the colonial era, have been identified as key deliverables of the project.
While the grant will future the NLSA's digitisation initiatives, it also provides the NLSA with the opportunity to contribute towards President Cyril Ramaphosa's economic stimulus and recovery plan for the country.  The NLSA, through the project, will employ nearly 164 unskilled and semi-skilled unemployed youth.   
We are sorry that this post was not useful for you!
Let us improve this post!
Tell us how we can improve this post?